---
Digital Geography For Freeport & Grand Bahama
Everything you need to build or integrate your digital applications
Open Source Data
Download shapes to include in your own applications for free.
Dataset Search
Use our online services or API to find specific points and shapes.
Navigation
Find aviation maps and nautical charts for plotting your journey.
Help & Support
Learn how to store, convert, and query our geospatial GIS data.
---
Hurricane
Ready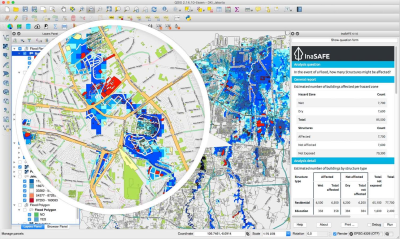 Preparedness with InaSafe
InaSAFE is a qGIS plugin that allows disaster managers to study realistic natural hazard impact scenarios for better planning, preparedness and response activities. Learn how we use InaSafe to analyze our risk and estimate potential damage to Grand Bahama Island.
---
Freeport
Report
Engagement with SeeClickFix
Discover how we use SeeClickFix to work with the people of Grand Bahama Island to find, diagnose and fix infrastructure problems.